What is "America's un-trendiest growing trend"?  According to Real Simple magazine, it's walking.
Imagine that. More people are walking for 10 minutes or more at least once a week. How wonderful. The growth in walking is credited to neighborhoods with sidewalks, pedestrian friendly pathways and intersections, and lively downtown areas attracting foot traffic with shops and restaurants. I notice the changes in my neighborhood. Pedestrian friendly crosswalks in our little Edison Park downtown. Improved landscaping in Brooks Park, and new sidewalks at the corners of neighborhood intersections.
But, I can't help wanting more. Let's encourage walking in our great city with unique walking tracks for ordinary walking people.
For instance, wouldn't it be fun to have one of these near our Chicago downtown? (Hey Rahm…wha 'dya say? Can you make us one of these? You could call it – "Chicago's other Loop.")
 Tiger & Turtle-Magic Mountain' – walkable outdoor sculpture in Germany. Visitors can rise by more than 45 m/49yd above level of landscape.
Or how about this bridge in Norway… "a concrete monolithic winding river path which meanders toward the sea, slowly guiding visitors along a journey that includes a bike shed, public toilets, benches, an open kitchen, and a fireplace." A fireplace…how cool is that?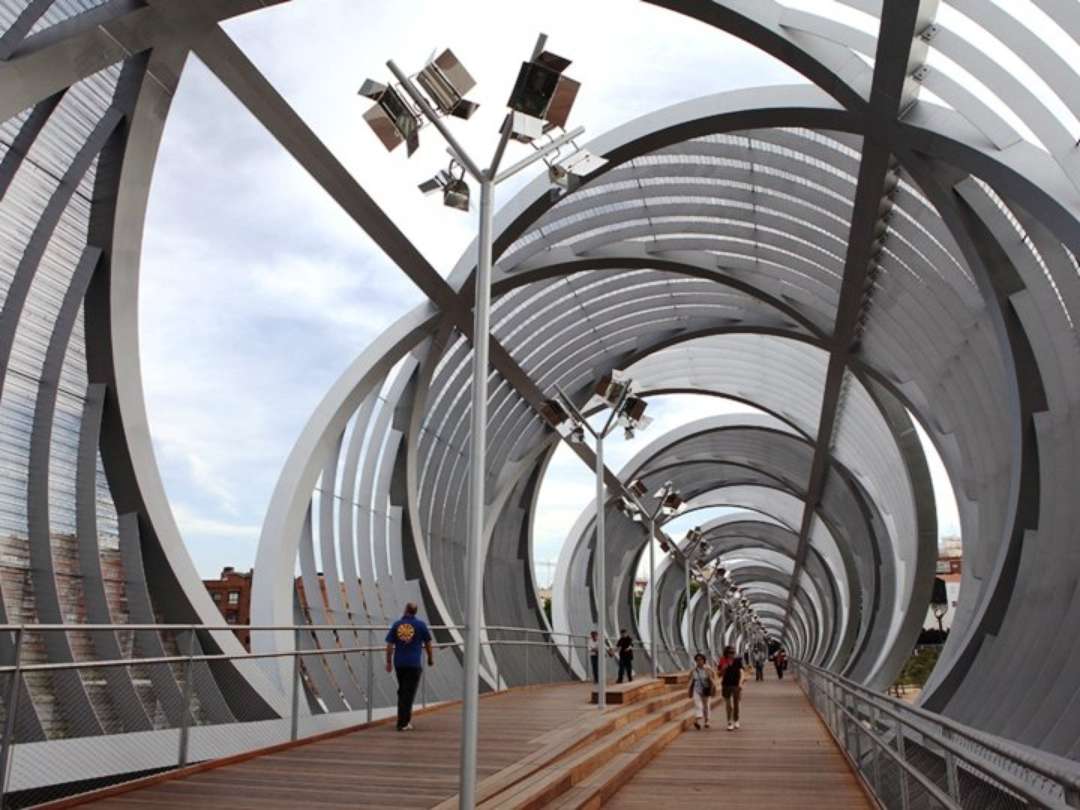 Or how about this, wouldn't it be fun to have this somewhere close to the Lake? People could wave to their friends in Michigan!
from TreeHugger
Green Roofs Are Changing Architecture: Kowloon Rail Terminus
C'mon urban planners, Chicago deserves something on this level. Enough with the skyscrapers and spires, what about something for the regular folks…after all, we have no mountains.